Certified Invisalign Teen Provider in Carlsbad CA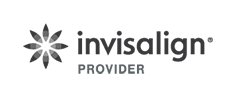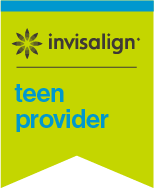 A Clear Alternative to Braces for Teens!
Although classic braces are great, Invisalign Teen aligners give you a whole new way to also achieve a "clearly" amazing smile!
Invisalign Teen aligners are a perfect fit for many teen lifestyles, because aligners are:
Clear (virtually invisible)
Removable
Super comfortable
Durable
Customized just for you
And you can eat anything! (just put those aligners back in as soon as you're done)
To be effective, Invisalign aligners do also require diligence in wearing them, so keep that in mind when considering your options.
No Obligation Complimentary Invisalign Teen Consultation
Dr. Willes is a board-certified orthodontist, serving patients in Carlsbad, Oceanside, Vista, and Encinitas, CA. Willes Orthodontics provides excellent orthodontic care in a positive environment, resulting in beautiful smiles and stronger self-esteem. Contact us today for your free consultation.
* With weekly aligner changes, compared with two-week aligner wear
** The Invisalign Teen Confidence Survey was conducted in 2014 and polled 3,577 U.S. teenagers ages 13–17 and 2,118 U.S. mothers of teens ages 13–17; plus an oversample of 101 mothers of teens ages 13–17 who wear or have worn Invisalign clear aligners. The survey was conducted by Kelton, a leading global consumer insights and research firm.
Invisalign and the Invisalign logo, among others, are trademarks of Align Technology, Inc., and are registered in the U.S. and other countries.